Design News
For centuries the interior design is changing, evaluating as the preferences of people change, new décor items appear, the colors in vogue change every year, and ultimately there are new styles of design. But, the new styles that appear are a reflection from older designs.
The interior design of your house is chosen for a long period. This is why you need to know the style that represents you best and the style you are ready to enjoy for years.
The interior designs presented below represent a special era full of emotions, taste, sophistication and elegance. Let's find out the unique style that represents you and your house.
Shabby Chic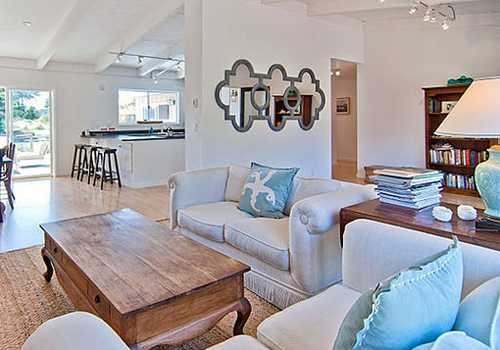 Shabby Chic is an interior design with an ancient and worn look of the furniture and an antique look of the whole house. Usually, the walls are heavily painted through years with many layers. The walls are painted in white and beige color, and floral models. The celling and the floors are with a big accent on color and vintage accessories. The shabby chick style is present on the exterior design too with the same principles of design and feminine accessories. The most used shabby chick style in exterior design is the pink style garden.
Swedish Style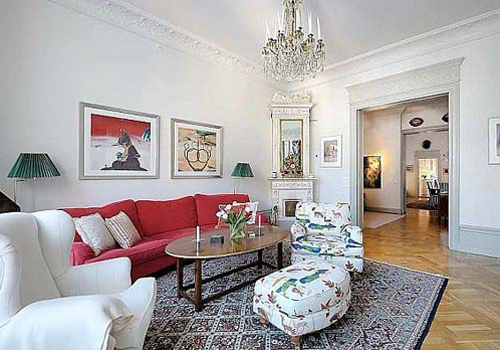 Swedish Style comes from Scandinavian countries like Denmark, Sweden, Norway, and Finland. The idea of this style comes from the concept that this style has to be affordable for everyone, not only rich people. This style should reflect commodity, modernism and functionalism. It is well known for a large range of colors present in every piece of the decor.
Contemporary Style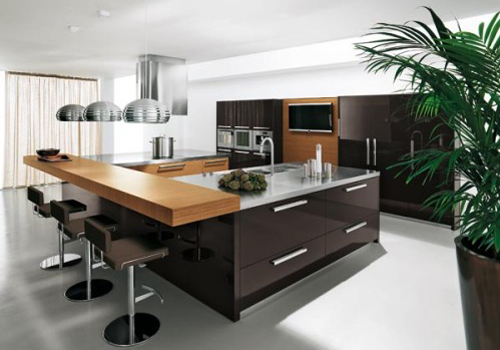 If we think what means contemporary style, it means everything that is in trend now and here. But if we think broader about the meaning of the contemporary style it has a more profound meaning. We don't have to confuse contemporary style with modern style, as they have few differences. When it comes to contemporary style first thing that comes in mind is less is more, which means that few pieces are used in décor leaving the concept of an opened and clean space. It offers a simple and soft look with unique pieces of décor.


Traditional Style


This style remains to be the most used style for the United State and it's used more in Europe lately. This style is more suitable for the living room and evokes a timeless tradition for a house. It is a style that represents simplicity, but in the same time cozy, comfortable and calming atmosphere.
Tuscan Style


Comes from Italy and represents natural hues, a rustic interior and includes elements of wood, stone, earth, water, and light. The furniture reveals a soothing atmosphere that welcomes everyone.
Asian Style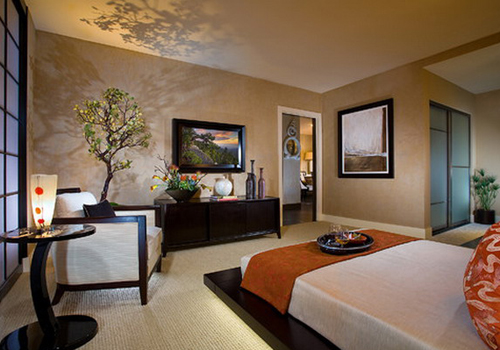 Has its influence from countries like Thailand, Chinese, Japanese, Korean and other Eastern countries. This style is related to fen shui and everything that means relaxing. It also reflects minimalism and a rare luxury. The colors from décor are light, fashionable and classy.